Introducing the All-New 2021 Toyota Kluger Hybrid
Toyota has launched the all-new 2021 Kluger Hybrid. The new Kluger is the ideal people mover for those long family road trips!
Here are the top features…
Powerful and efficient 2.5L Hybrid Engine
Three electric motors that charge as you drive
Never needs to be plugged in to charge the battery
7 SRS Airbags with Toyota's Updated Safety Sense
Reversing camera with front and rear parking sensors
Luxury 7 Seat Interior, fully adjustable 60/40 split fold and sliding enabling 1150L of storage
Smart Entry and Start System
Apple CarPlay® and Android Auto
2000Kg Towing Capability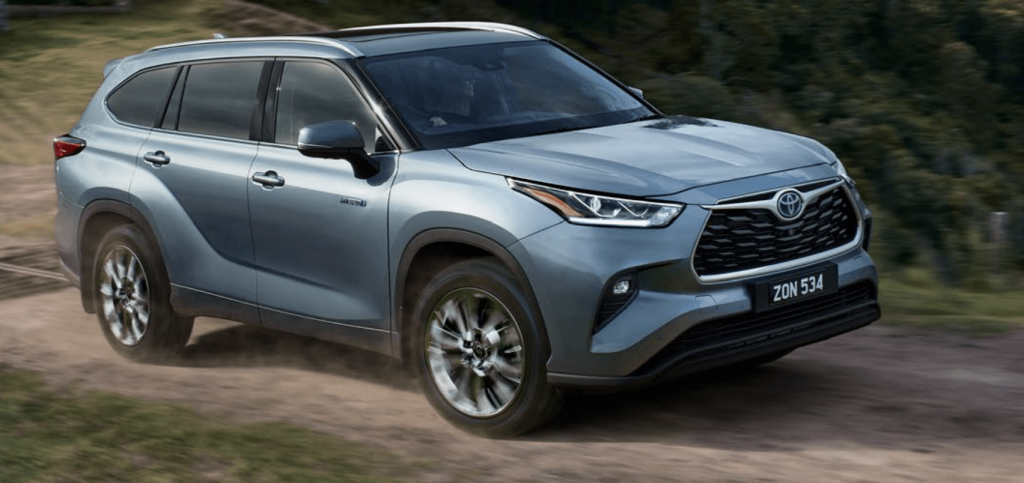 Grande Hybrid shown
With all the great well-rounded features, the new Kluger can take you and the family anywhere anytime.
Kluger Hybrid vs Petrol V6
The Toyota Kluger sporting its 2.5L V4 Hybrid engine, delivers 184kW of power with 242 Nm petrol torque achieving a combined fuel consumption of 5.6L/100km. But for those who seek a little more oomph from their family SUV, Toyota also offers 3.5L V6 petrol engine variant, delivering a whopping 218kWs of power with 250Nm of torque achieving a combined fuel consumption of 8.9L/100km, plenty of power to conquer anything on and or off the road.
Did you know?
We provide a professional Car Buying Service that can help negotiate and secure your new car at Fleet prices. Get in touch with our expert brokers to order and finance your new Kluger today. We are here to help make car shopping easy.